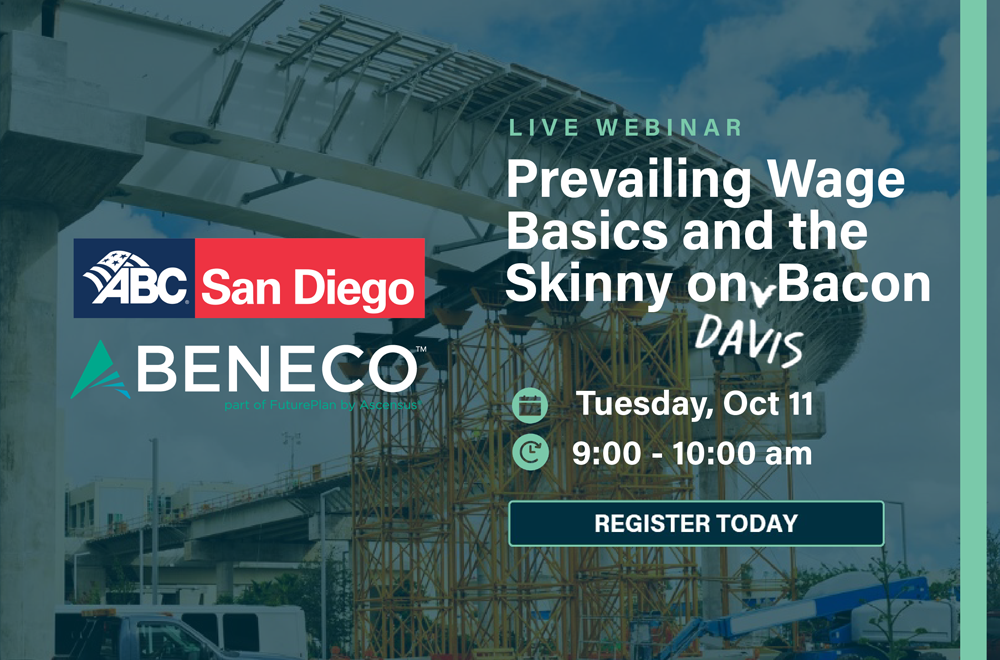 Prevailing Wage Basics
Tuesday, October 11, 2022 | 9:00 AM to 10:00 AM
FREE to all ABCSD Members!
SEMINAR SUMMARY:
Learn the rules from an expert and find out how to streamline the process!
---
YP Construction Coffee Hour
Friday, October 21, 2022 | 7:00 AM to 8:00 AM
Countywide Mechanical, 1400 N Johnson Ave, El Cajon, CA 92020
Grab a cup of coffee and learn more about the Young Professionals Group, professional development, and hear our guest speaker, Rob Schinske, Pipefitting Superintendent at Countywide Mechanical share his story on how he started in construction.
Coffee and light breakfast will be provided
---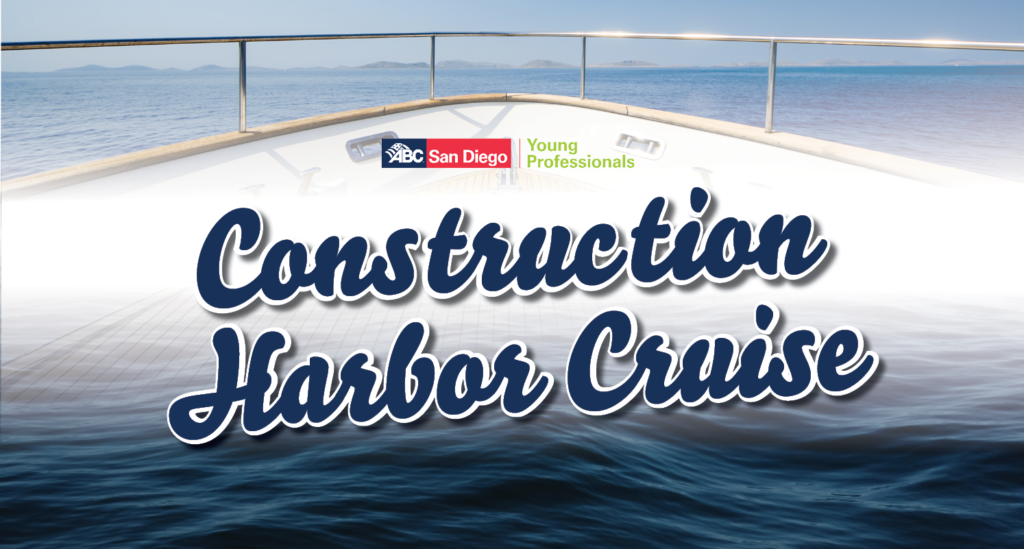 YP Construction Harbor Cruise
Monday, November 14, 2022 | 4:00 PM to 6:00 PM
Triton Charters, 2700 Shelter Island, San Diego, CA 92106
Take a scenic cruise and experience the beauty of our city while enjoying drinks and networking with other young professionals in our industry.
---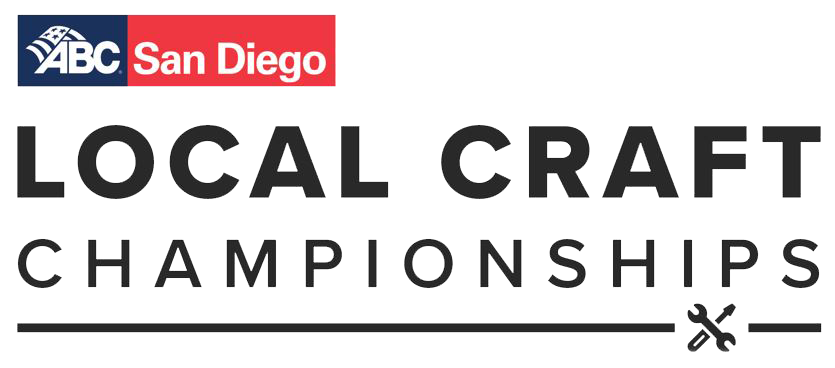 SAVE THE DATE
Saturday, November 19 | 9:00 AM to 3:00 PM
ABCSD Training Facility
---
For questions or more information contact ABCSD's Membership Engagement Manager, Michelle Whittaker at mwhittaker@abcsd.org or 858.486.5149