What is Apprenticeship?
An apprenticeship is a great way to Build Your Future with paid on-the-job training in a highly skilled career. ABC San Diego combines hands-on training with classroom learning. Over the next three to five years, you will learn everything you need to know to strive in all aspects of your chosen trade. The best part: You get PAID!
---
Apprenticeship Overview
We Find You a Job
ABCSD will actually place you to work with a member contractor so you can start working before starting school!
Discover Your Trade
The construction industry offers a plethora of trade options for you to choose from. Do you enjoy taking things apart to see how they operate and putting it back together again? Then the Electrical trade may be for you! Do you enjoy mechanics and fitting puzzles together? The Sheet Metal trade may be a good fit. With ABCSD, you can find a trade that best fits you!
Start Working
ABCSD will take away the stress of having to find a job because we will connect you with hiring ABC Member contractors. We find you a job!
---
Start With Your Apprenticeship
Everyday on the job is a learning experience.
On-The-Job Training
Every day is a learning experience when you are on-the-job. Instead of being stuck in a classroom all day for four years, you can learn by doing – all while getting paid!
Classroom Instruction
In addition to paid on-the-job training, all apprentices get to hone their skills with classroom learning. The ABC San Diego Training facility houses 16 classrooms, a computer lab, and a hands-on working lab of over 11,000 square feet! Each apprentice is required to attend classroom training where he or she learns the theory and technical aspect of the construction trade. Apprentices learn how and why something is done.​
Additional Instruction
Training would not be complete without focusing on important up-to-date information like the National Electrical Code (NEC) Handbook or OSHA regulations that will enhance what you learn and give you a competitive advantage over those who lack this valuable and important knowledge.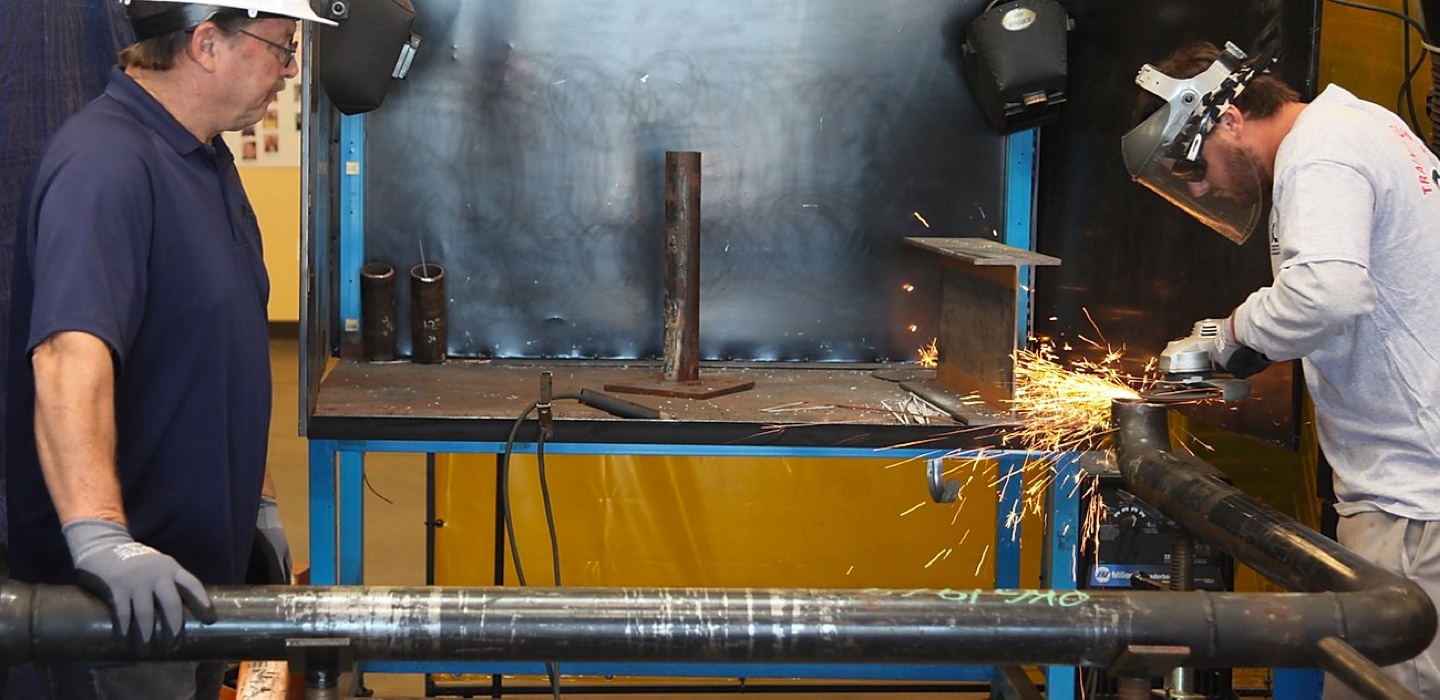 Like To Compete? Want To Be Nationally Recognized?
Each year, ABCSD apprentices test their skills against each other at our local craft competition. Winners go on to compete at our National Convention against the country's best!
Completion Certificate
The ABCSD Apprenticeship is certified by the state's Division of Apprenticeship Standards.
We Are Accredited
The ABC San Diego Apprenticeship Program is approved by the state of California's Division of Apprenticeship Standards and the U.S. Department of Labor, Office of Apprenticeship.
Just like a college degree, you will earn certificates of completion from the State of California, Division of Apprenticeship Standards and the U.S. Department of Labor that you can take with you your whole life.
Get Recognized
Upon completing your apprenticeship, celebrate with friends and family and invite them to watch you walk across the stage at our graduation banquet.
---
Finish With A Career
Numerous executives & company owners at ABC member firms started in our apprenticeship program.
Key To Success
Numerous executives and company owners at ABC member firms started where you are today. This is just the beginning of a very rewarding career!
We Are Always Here
When you complete your apprenticeship, your relationship with ABC San Diego doesn't have to end. We will continue to support you on your career journey.
Come back for Continuing Education & Safety Training or even become a paid instructor to help BUILD THE FUTURE!